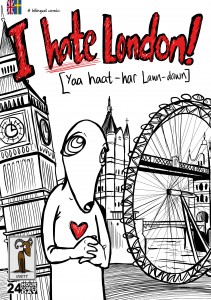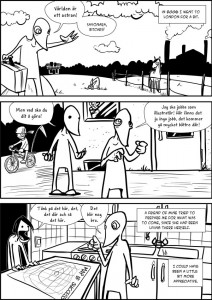 I hate London handlar om min resa till London. Jag skulle resa till London och jobba som illustratör och allt skulle bli roligt, fantastiskt och bra. Det blev inte fullt så fantastiskt som jag tänkt mig, men väldigt lärorikt.
I Hate London är ett till i raden av vad jag närmast skulle kalla proffs-fanzine (dvs, längre och med större ambitioner än ett vanligt fanzine"
Antal sidor: 54
ISBN: 978-919825720-5
I Hate London finns inte i bokhandeln, utan beställs direkt från mig. Skicka ett mail till yvette.gustafsson@gmail.com
Fler recensioner:
Den är fint skriven, både vemodig och rolig på samma gång,
The experience is rounded off for me by Gustafsson's art style, which is very clean, and quite alien in places.